Welcome to the John Jay High School Department of Technology & Engineering located in the wing behind the auditorium. Our program consists of four full sized laboratories and four teaching instructors. Each year the Department of Technology & Engineering services over 500 John Jay students, offering an array of twelve different courses in the areas of industrial, engineering, and communications technology.
The Department of Technology & Engineering have a partnership with the Rochester Institute of Technology (R.I.T) where students can receive college credit in four of our five engineering courses. We are proudly recognized as a Project Lead The Way (PLTW) nationally certificated and accredited institution, with three master core training instructors on hand.
We hope you find this website useful, and take a moment to learn more about our program, faculty, and courses. If you have any questions, please feel free to stop by and tour our facilities. We look forward to seeing you soon.
Regards,
Mr. Jeff Butler
Teacher In-Charge
Department of Technology & Engineering

PLTW RIT COLLEGE CREDIT INFORMATION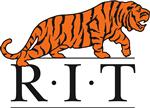 COURSES | FACULTY

|

LINKS

|

BROCHURES