Principal's Message

Schools to Watch Recognition

April 23, 2018

Dear Parent or Guardian,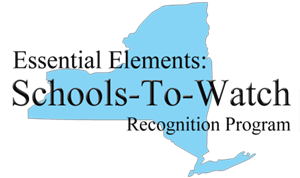 I am pleased to inform you that Van Wyck Junior High School was again redesignated as a New York State and National School to Watch (STW). Every three years, Van Wyck Junior High School goes through a rigorous evaluation process to be sure we meet without exception the criteria set forth by the National Forum for the Acceleration of Middle Grades Reform.

Earlier this year members of the New York State STW delegation met with students, teachers, central office administrators, PTA, principal and assistant principals to learn more about our school and determine the degree of progress made since the last redesignation three years ago. Unlike other recognitions, schools must reapply and measure up to remain a STW.

The designation as a STW is a credit to staff, students, the District and community. Without your support, we would not have received this designation. I look forward to our continued partnership in meeting the needs of our students. Your support of our schools is greatly appreciated..

Thank you.

Sincerely yours,

Steven H. Shuchat, Ed.D.
Principal, Van Wyck Junior High School


---
Van Wyck JHS Mission Statement
"Van Wyck Junior High School faculty, staff and administration, in partnership
with our parents, students and community, will provide a safe and orderly learning environment that supports the academic, intellectual, personal and social development of children, while maintaining rigorous standards and embracing curricula that prepares our students for college and careers."


---

Van Wyck JHS
is proud to be a fully designated
"Essential Elements: Schools to Watch"
award recipient.
Click here
to read our designation letter.


Van Wyck JHS
is a member of the
NYS Tristate Consortium
.

Van Wyck JHS
is a member of the
Statewide Network of Middle Level Support Schools
that serve to:
1. Advocate for Middle Level Education
2. Site for Showcasing Promising Practices
3. Resource for Advice and Guidance