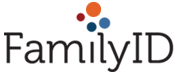 To review the forms you can click on the links below.

Computer Acceptable Use Agreement

To print a copy of the forms you have signed from within FamilyID hold the CTRL key and the letter P. This will create a screen capture.

If you need to register more than one child in a different school, please follow the directions below.

1. Click on 'Dashboard' in the blue bar at the top of the page.
2. Search for your school under the words 'I want to register for a program at:'
3. Click Find
4. Look for your school in the list of schools and click on the name of the school.
5. Read and Select the correct school your child attends.
6. Fill in all of the red asterisks.
7. Click 'Save and Continue'
8. Click 'Submit Registration'

To view, step-by-step- directions for FamilyID, click on the document below.
Links to All Schools' Registrations

Please click on the school your child attends to complete the necessary forms. If you have children in more than one school, after you submit the registration form, click on "View Other Programs." This will bring you to the main FamilyID page to allow you to choose another school.

For registration questions with FamilyID, email support@familyID.com or call 1-888-800-5583

Parent University Registration Links

November 14 Van Wyck Junior High: College Planning Workshop

---

Current forms to complete for 2017-2018 include:

Computer Acceptable Use Form

Photo/Video Release Form

Brinckerhoff Elementary School Registrations

Fishkill Elementary School Registrations

Fishkill Plains Elementary School Registrations

Gayhead Elementary School Registrations

James S. Evans Elementary School Registrations

John Jay Senior High School Registrations

Kinry Road Elementary School Registrations

Myers Corners Elementary School Registrations

Oak Grove Elementary School Registrations

Orchard View Alternative High School Registrations

Roy C. Ketcham High School Registrations

Sheafe Road Elementary School Registrations

Wappingers Junior High School Registrations

---

Athletic Registrations

John Jay HS & Van Wyck JHS Sports Registration & Physical Appointments

Roy C. Ketcham HS & Wappingers JHS Sports Registration & Physical Appointments

---

Driver Education Registration