Physical Education (P.E.) Department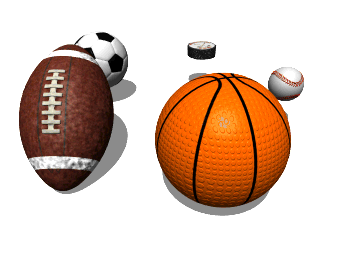 A Physical Education program should provide an individualized, developmentally appropriate, and personally challenging instructional program that advances the student's knowledge, confidence, skills, and motivation to engage in a lifelong, healthy, active lifestyle.
New York State Physical Education Standards
Personal Health and Fitness
Students will have the necessary knowledge and skills to establish and maintain physical fitness, participate in physical activity, and maintain personal health.

A Safe and Healthy Environment
Students will acquire the knowledge and ability necessary to create and maintain a safe and healthy environment.

Resource Management
Students will understand and be able to manage their personal and community resources.
Physical Education
Classes
In 7th & 8th grade physical education, the students are required to bring in a change of clothes. Locks and lockers will be provided to keep their things secure. (These locks are only as effective as the students who use them.) The clothing that they wear to school will not be allowed in class. The Van Wyck dress code should be kept in mind when buying clothes for P. E. class.
(What to bring)
*Sneakers
*Shorts *(No less than a 5 inch inseam) *
*Tee shirts, polo shirts, sleeveless shirts
*Warm-up or sweatshirt & sweat pants
*Socks
*Deodorant
(What NOT to bring)
*NO…Glass containers
*NO…Sneakers without backs
*NO…Shorts or pants that are inappropriate in appearance*
*NO…Jeans or khaki pants
*NO…Tank tops or camisoles
*NO…Button-down shirts