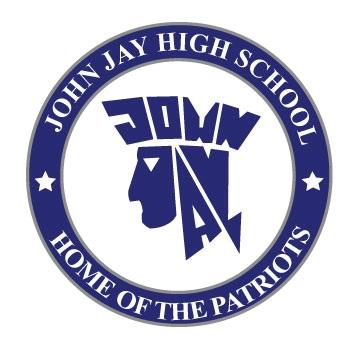 John Jay Afternoon Announcements

Thursday, October 19, 2017

Today is day 6

Here's what's new since the morning announcements!

Student Council meeting is CANCELLED today!

REMINDER : PTSA - IT'S NEVER TOO EARLY TO START THINKING ABOUT COLLEGE - Please join us for our next meeting on Tonight, October 19th @7pm in the Library. We are excited to announce that our guest speakers are our very own John Jay Guidance department. They will be making a presentation on the "In and Outs of College Planning" and it will be geared to all 4 grades. Don't miss this important information session and how to maximize all the tools available to us through the school. We look forward to seeing everyone there. Not a member, join us for our meeting we'll be happy to sign you up. Refreshments will be served.

CLUBS

CHESS CLUB: Tomorrow, October 20th Meeting CANCELLED

WAPPINGERS CREW CLUB : Spring registration is open for Wappingers Crew Club. Visit our website at http://www.wappingerscrewclub.org/ to signup. (Boys & Girls Grade 7-12)

"You don't have to be great to start, but you have to start to be great."