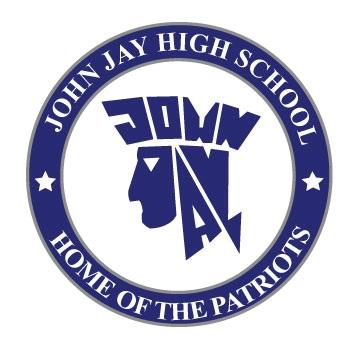 JOHN JAY AFTERNOON ANNOUNCEMENTS

Monday, May 20, 2019

Today is Day 6

Just a reminder to come check our lost and found for belongings you may have missed placed because we will be donating what is left unclaimed to charity at the end of the month !

JUNIORS: Please return your typed senior fact sheet to your school counselor by June 3rd if you are requesting a letter of recommendation for a four year college or scholarship application.

HISTORY HONOR SOCIETY: Members who are attending the intrepid trip meet in the lobby Tuesday at & 7:50 Bring a lunch or money

CLASS OF 2021: Only 11 spots left to fill for Six Flags. Tomorrow, May 21st is the LAST DAY!! Get your slips in to make this trip happen!!!

PINK OUT GAME : The Annual John Jay vs Ketcham Pink Out Softball games today JV is at 4:00pm and Varsity is at 6:00pm

SPANISH HONOR SOCIETY: will be selling shirts this week at the booth to support Friends of Jaclyn in preparation for the soccer tournament on Thursday May 30th .

TODAYS BOOT CAMPS

Living Environment – LGI Room

Earth Science – Room 248

Chemistry – room 260

Physics – Room 273

ELA – Room 206

Please remember if you are going to these boot camps you must stay for the entire review!

Seniors- The Richard J Carroll Scholarship is open and available. Students who have/had a relative in the US Armed Forces, have a 3.0 or higher GPA, and are attending college in the Fall are eligible. Please see your counselor for more details.

Athletes of the Week 5/13/19 - 5/19/19

Spencer Freer - Track & Field, Northern Counties Championship he finished 2nd in the long lump with a leap of 19'10.5', 2nd in the High Jump at 5'6" and 4th in the Triple Jump at 39'7.75'

Colin Offenbacher - Golf, seeded 20th in Section 1, qualifying for the Sectional Championships.

Kaylee Klemme - Golf, won the inaugural Dutchess County Championship shooting a 41.

Sora Park - Golf, placed 2nd at the County Championships shooting a 47.