Preschool Special Education Office

Myers Corners Elementary School

156 Myers Corners Road

Wappingers Falls, NY 12590

(fax: 845-227-1771)

Bridget Lander, CPSE Chairperson

845-298-5260 x14020

Carolyn Ryan, CPSE Chairperson

845-298-5200 x21022

Laura Schindler, CPSE Administrative Assistant

845-298-5260 x14027

The Committee on Preschool Special Education (CPSE) is responsible for identifying preschools students with disabilities (ages 3-5) and arranging for the delivery of special education services to eligible students. A preschool student with a disability is one, who, as determined by an individual evaluation, exhibits a significant delay in one or more functional areas related to cognitive, language/communication, adaptive, social-emotional or motor development, which impacts the child's ability to learn and function within a typical preschool environment. A child can be considered for preschool special education services through the month of August of the school year in which he/she first becomes eligible for kindergarten.

A broad range of related services and special education programs are available (through county-approved preschool service providers/agencies) to meet the educational needs of preschool students with disabilities. These children are entitled to receive such services in the least restrictive environment.

Should you have any concerns about your preschool child's development and are interested in obtaining an evaluation for preschool special education services, please contact the Preschool Special Education Office and/or refer to the included links on this page for information regarding this process.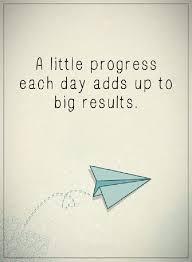 Every child deserves a champion – an adult who will never give up on them, who understands the power of connection and insists that they become the best that they can possibly be.

Rita Pierson