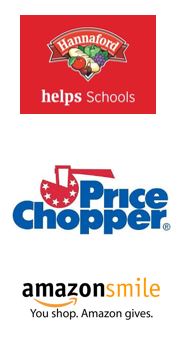 YOU CAN HELP THE PTSA WHEN YOU SHOP!

Hannaford Helps Schools – Roy C Ketcham is registered for the Hannaford Helps Schools program. Hannaford Helps Schools has moved to the spring! Now through 5/16, earn $3 for your local school with the purchase of 4 participating products. Look for shelf tags in-store or shop online: http://bit.ly/2VrKO38 Customers will receive school dollars certificates at the register with the purchase of participating products. There is a "tower" with a slot for RCK at the Wappingers Falls Hannaford store. Simply drop your school dollars certificate in the slot, and RCK High School will receive credit for them!

Price Chopper Tools for Schools – Roy C Ketcham is now enrolled in Price Chopper's Tools for Schools reward program. If you shop at Price Chopper and are a Price Chopper AdvantEdge cardholder, you can help! Earn points for RCK as you shop by registering your card with Roy C Ketcham High School. The next time you shop just go to customers service and ask to register your card or for more details visit www.pricechopper.com. At the bottom of the home page, look for program sign-up link. Follow the link for Tools for Schools. Look for "Sign Up Now." For the website - the code for RCK is 16244. If you have any difficulties signing up online, you may call Program Headquarters at 800.352.4658 to sign up.

Amazon – When you shop at Amazon, start at https://smile.amazon.com/. Choose Roy C. Ketcham HS PTSA as your charity of choice.