News From Room 6!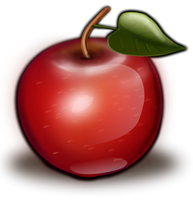 September 2016
Welcome back to First Grade! We hope you had a wonderful summer! As usual it went way too fast, but we are excited to start off the new year with your child. We know that a tremendous amount of information comes home on the first day of school, but there is some additional information that we wanted to share with you. Please take a few moments to look over everything and don't hesitate to contact us with any questions you may have.
Readers Workshop: Launching Readers Workshop
Writers Workshop: Launching Writers Workshop
Fundations Skills: Review Letter Keyword Sounds/Letter formation
Math-Number Concepts 0-10
Social Studies- Rules/Laws
Science- Organization in our world
Scholastic Book Club
Attached you will find book orders. If you would like to order any books, please fill out the form and return it to us by September 16th. Please return the order form with checks only (no cash please) made out to Scholastic Book Club. I will begin on-line ordering in October.
Lunch Money
If you send in lunch money for your child, please make sure it is in a sealed envelope with their name on it. Loose money and change easily gets lost before lunch. This becomes stressful for some children if this happens. Please practice their student ID #'s on the lunch number pad enclosed in the PTA folder. Thank you.
Room 6 Specials Schedule
We have enclosed a calendar to help with the schools "day" schedule. Our specials are as follows:
P.E. Days 1 and 4
Music Days 2 and 5
Art Days 3 and 6
Library Day 6
Computer TBA
Party Money
If you haven't already done so please send in $10 in a sealed envelope labeled Party Money and write your child's name on it. We would greatly appreciate it. This goes towards crafts and parties throughout the year. Thank you!
Homework
Homework will not start until after Parents As Partners night. We will explain the procedure at that time.
Please feel free to contact us with any questions either through the school number or e-mail. Our school e-mail is kelly.hanna@wcsdny.org.
Jerilyn.gilman@wcsdny.org