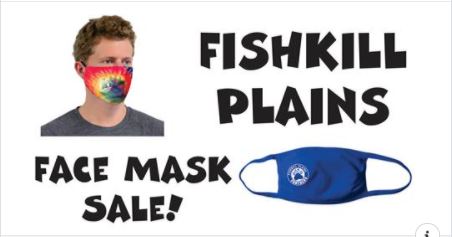 We have partnered with Arlington Ink, in Poughkeepsie, to create masks - both YOUTH and ADULT sizes - for Fishkill Plains. Each mask will have our logo on it.

~ Online store is open until 9/22

~ Online Shopping Link:

Click here to order your masks!

~ Masks are $10 each

~ There are 2 different styles to choose from. Please read the description on the website for sizing.

~You can choose to pickup at Arlington Ink or they can be mailed to you. There will NOT be a pickup at Fishkill Plains. Masks will be ready by October 1.