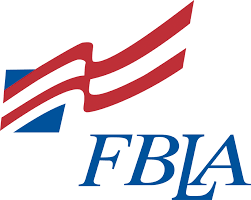 Advisor: Mr. Remick

Future Business Leaders of America from Wappingers had an outstanding showing at the state competition in Rochester last week where they competed for three days against more than 500 students. This was a rebuilding year for NYS FBLA and for our local chapters. Only thirteen students made the trip this year from John Jay and three from R.C. Ketcham, but once again, Wappingers brought home more than our fair share of the metal. Competitions have a wide variety of formats. The presentations vary from pre-submitted projects, multiple choice tests, public speaking, role-plays, and combinations thereof in multiple rounds from regionals to states. Students placing 1st - 4th at the state level qualify for the National FBLA Competition in Chicago in July.

1st place awards:

Public Speaking: Sydney O'Connor

Cyber Security: Aditi Rathi

Parliamentary Procedure Team: Ashley Qiu, Scott Gremelsbacker, Saathu Nagareddy, and Samuel Thomas

2nd place awards:

Computer Game & Simulation Programming Team: Amir Habib and Nathaniel Hom

Human Resource Management: Sydney O'Connor

Organizational Leadership: Ashley Qiu

3rd place awards:

Accounting II: Samuel Thomas

Business Calculations: Brandon Cheung

Cyber Security: Di Chen

Health Care Administration: Simal Patel

UX Design (computer user experience): Susanne Robinson

4th place awards:

Insurance and Risk Management: Jes Mukkatt

Introduction to Information Technology: Nathaniel Hom

Social Media Strategies Team: Scott Gremelsbacker and Jes Mukkatt

5th place awards:

Accounting I: Ayushi Pandya

Business Management: Di Chen

Data Analysis: Susanne Robinson

Health Care Administration: Aditi Rathi

Networking Infrastructure: Brandon Cheung

Website Design: Dylan Deacon

The best thing about being an advisor to an academic club is that you get to work with the people who will lead us into the future in business, medicine, computer science, politics, journalism, or anything else their heart desires. No matter what place they earned this time, these kids are all winners in life.

Please join Daniella Rivera, Ron Remick and Jocelyn Humphries in congratulating all 16 outstanding Wappingers students who competed in this year's New York State FBLA competition!