Name: Srta. Emilie Britton
Subject: Spanish 1/Spanish 7/Spanish 8
Email: emilie.britton@wcsdny.org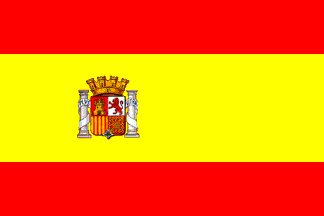 Telephone: (845) 298 - 5000 ex. 50730

¡Bienvenidos a la clase de español!
Van Wyck – Room 112 & 217
WJHS – Rooms 104 & 101
Orchard View – Room 4
Course Description:
Spanish 8 is a level 1 course that begins in 7th-grade and continues through 8th-grade. Spanish level 1 consists of all vocabulary that would be used on a daily basis in real life situations. This includes health and body, leisure activities, friends and family, chores, physical environment, education, food, vacation, traveling, and more!
Textbook:
The class will be using the textbook Así Se Dice. The online version can be accessed at:
http://glencoe.mcgraw-hill.com/sites/0076604233/student_view0/
Not only will you have access to video and audio references for Spanish, the website also contains flashcards, Spanish world news, as well as a Spanish accent guide and cultural references. I recommend that you study for 15-20 minutes each night.
Materials for Class - each student is expected to purchase the following items:
· Blue or black pens
· #2 pencils
· Loose leaf paper
· Planner
· Notebook
· 1" binder with dividers for Class Notes, Homework, and Tests & Quizzes
· At home, please have either a Spanish/English dictionary or a Spanish dictionary app
Grading – each student will be graded quarterly based on the following criteria:
· Chapter/Unit Tests/Projects – 35%
· Quizzes – 30%
· Homework – 25%
· Class Participation/Classwork – 10%
*I understand that certain situations may occur and you may miss an exam/assignment or receive a test grade unlike how you usually perform in class. Please email or call me at any time to discuss any issues outside of school and I, at my sole discretion, will reserve the right to allow you to retake a test or quiz, if needed.
*If you are absent for a quiz/test, please make an appointment with me to make the quiz/test up either before or after school. For Van Wyck students, I will be available during periods 1, 2, or 3.
*Please hand in all assignments/projects on time. 10 points will be deducted from the assignment's final grade for each day late.
Absences:
*If you are absent, please speak with me upon your return or email me to discuss any assignments that need to be made up. You have 3 days to make up any missed assignments. Any work not turned in within 3 days will be graded as an automatic zero.
*An email/call home will be made if there are any issues in class (class disruptions, missing assignments, unexcused absences from class, etc.).
Homework:
*I will be using the Remind 101 app this year for your homework assignments.
To receive text messages:
1.) Text my class code to 81010
*Spanish 7 - @ebritt
*Spanish 8/Period 5 - @ebritto
*Spanish 8/Period 8 - @ebritton
*Spanish 8/Period 9 - @af62g9
Class Behavior – If there are issues/disruptive behavior in class, the following steps will be taken:
1.) First time: Warning
2.) Second time: Parent contact
3.) Third time: Lunch detention
4.) Fourth time: Referral
5.) Fifth time/Severe misbehavior: Removal from class and referral to the assistant principal
Expectations for Spanish Class
· Enter the room once the bell has rung and have a seat quietly with your homework out at your desk.
· There should be no talking unless otherwise instructed.
· Please stay in your seat unless instructed by the teacher.
· Raise your hand if you have a question or if you need something (pencils, pens, etc.) Please ask in Spanish!
· Be polite (both to the teacher and to your peers).
· Bullying will not be tolerated. Any bullying of others in the classroom may result in taking administrative action.
· Be respectful, polite, and cooperative!
· Use kind words appropriate for class.
· Keep your hands to yourself.
· Do not call out in class.
· There will be no bathroom breaks in class, unless it is an emergency. Please use the restroom before the bell rings.
· Study for at least 15-20 minutes each night.
· Please stay in your seat until the bell rings.
· Have all of your materials with you in class each day.
· Follow directions.
*If all of these rules and expectations are followed, we will have an enjoyable school year together!
¡Gracias y hasta pronto!
Srta. Emilie Britton