THE MISSION OF THE WCSD IS TO EMPOWER ALL OF OUR STUDENTS WITH THE COMPETENCIES AND CONFIDENCE TO CHALLENGE THEMSELVES, TO PURSUE THEIR PASSIONS, AND TO REALIZE THEIR POTENTIAL WHILE GROWING AS RESPONSIBLE MEMBERS OF THEIR COMMUNITY.
Public Hearing on Code of Conduct
Monday, August 3rd.
Major MacDonald Way will be closed
June 26th to August 26th
due to construction.
Signs will be posted to inform the public
on both ends of the roadway.
We thank you for your patience and
understanding during this process.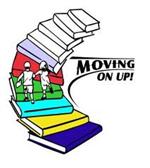 Congratulations to the Class of 2015!

Good Luck in High School!