ALL STUDENTS INVOLVED IN CLUE, THE PLAY:
We are in pre=production week. Plan to stay later each day.
ALL THOSE GOING TO
NYSTEA
- CHECK YOUR E-MAIL.
CHECK IS DUE BY END OF THIS WEEK-
$325.00/
MAKE PAYABLE TO; MASQUE AND MIME.
ACTORS - CHECK THE LINK TO THE LEFT
FOR THE REHEARSAL SCHEDULE!!!
O
FFICERS FOR 2014-2015--our 50th year!
VICE-PRESIDENT: CAITLIN HEALY
SECRETARY: CHRIS SASAQUAY
CO

-TREASURERS: SARAH LA MONICA, JONTAE WALTERS
FUND RAISER: ARIANNA SMITH
Tickets for the fall show-CLUE-
are presently on sale on line
at www.seatyourself.biz/masqueandmime
Most crews are meeting daily now.
Check with your crew chief
There are announcements on the PA every day.
Costumes
: Sarah LaMonica, Leanna Zabroni;
Sam Sauer: Wardrobe Supervisor
Hair
:
John DeAngelis, Tessa Pilon
Crew Chief in Training: Ilona Pagan
MakeUp:
Charlotte Ginder, Lydia Mandia
Crew Chief in Training: Kaitlyn Petit
Lighting:
Alex Milliken, Matt Primrose
Props
: Gabby Basso, Jessica Du, Rachel Hawks
Publicity/PR
: Erin Broussard, Meghan Wright
Sets:
Hannah Johnson, Mollie Mills
Crew Chief in Training: Eric Wright
Sound:
Kristen Sacerdote, Jack Savidge
Sound Technician
: Nick Negri
Banquet:
Erin Broussard, Meghan Wright
Pro
ducer in Training:
Rebecca Chuney
CONGRATULATIONS ALL!
Plan ahead-performance dates: Oct. 24, 25, 26, 2014.
Performances for Oct. 24 and 25 will start at
7:30pm
Spring musical announced:
THE ADDAMS FAMILY MUSICAL
Dates: March 6,7,8, 2015. Starting times
for
Mar. 6 & 7 will be 7:30pm
_______________________________________________________________________________________________________
CAST FOR CLUE, THE PLAY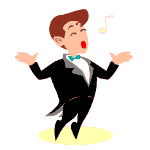 WADSWORTH
:
Dustin Mason
P
ROFESSOR PLUM:
Thomas O'Leary
COLONEL MUSTARD:
Colin Gallaher
MR. GREEN:
Tyler Gallaher
MISS SCARLET: Jackie Zoda
MRS. PEACOCK:
Morgan Carroll
MRS. WHITE
:
Jontae Walters
STRANDED MOTORIST:
Kenny Manning
POLICE OFFICERS:
Nora LaGuardia and Joey Taylor
SINGING TELEGRAM GIRL:
Corinne Walker
_______________________________________________________________________________________________________
_______________________________________________________________________________________