O
FFICERS FOR 2014-2015--our 50th year!
VICE-PRESIDENT: CAITLIN HEALY
SECRETARY: CHRIS SASAQUAY
CO

-TREASURERS: SARAH LA MONICA, JONTAE WALTERS
FUND RAISER: ARIANNA SMITH
Costumes
: Sarah LaMonica, Leanna Zabroni;
Sam Sauer: Wardrobe Supervisor
Hair
:
John DeAngelis, Tessa Pilon
Crew Chief in Training: Ilona Pagan
MakeUp:
Charlotte Ginder, Lydia Mandia
Crew Chief in Training: Kaitlyn Petit
Lighting:
Alex Milliken, Matt Primrose
Props
: Gabby Basso, Jessica Du, Rachel Hawks
Publicity/PR
: Erin Broussard, Meghan Wright
Sets:
Hannah Johnson, Mollie Mills
Crew Chief in Training: Eric Wright
Sound:
Kristen Sacerdote, Jack Savidge
Sound Technician
: Nick Negri
Banquet:
Erin Broussard, Meghan Wright
Pro
ducer in Training:
Rebecca Chuney
CONGRATULATIONS ALL!
Masque and Mime Annual Flea Market
will
be on
Sat. Sept. 6, 2014.
All donations can be brought to the stage
during the month of August.
Thanks for donations that are already there.
Clue cast; you have your scripts
and directions for the summer.
Plan ahead-performance dates: Oct. 24, 25, 26, 2014.
Spring musical announced:
THE ADDAMS FAMILY MUSICAL
Dates: March 6,7,8, 2015.
_______________________________________________________________________________________________________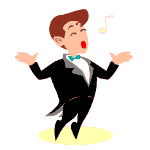 _______________________________________________________________________________________________________
_______________________________________________________________________________________