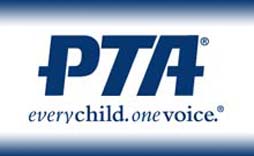 Announcements:
The overall purpose of PTA is to make every child's
potential a
reality
by engaging and empowering families
and communities
to advocate for all children.
April 24-28
It's time to roll out the red carpet and thank all our staff for all they do for us all year long!
Send some "Fan Mail" to our star staff members!
Draw a picture, write a poem and/or bring a flower to the "staff of the day"
to show how much they are appreciated!
Monday
Classroom and Special Area Teachers and Teaching Assistants
(Includes music, art, gym, library, band & orchestra)
Tuesday
Support Staff
Wednesday
Bus and Van Drivers
PTA's STAFF APPRECIATION Luncheon
We are asking you to help make our luncheon a success by signing up for an item online at: http://signup.com/go/SMEEZm
Thursday
Principal, Office Staff, Nurse, Psychologist & Safety Monitors
"Walk the Red-Carpet Day!" Dress up fancy and be the star that you are!
Friday
Lunch Monitors, Kitchen and Custodial Staff
Any questions,
please contact a chairperson: