THE MISSION OF THE WCSD IS TO EMPOWER ALL OF OUR STUDENTS WITH THE COMPETENCIES AND CONFIDENCE TO CHALLENGE THEMSELVES, TO PURSUE THEIR PASSIONS, AND TO REALIZE THEIR POTENTIAL WHILE GROWING AS RESPONSIBLE MEMBERS OF THEIR COMMUNITY.
Thank you
for supporting our budget and bus proposition!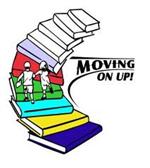 8th Grade Moving Up will be
held on Thursday, June 11th.
Letters were mailed home to parents with details.