Fundations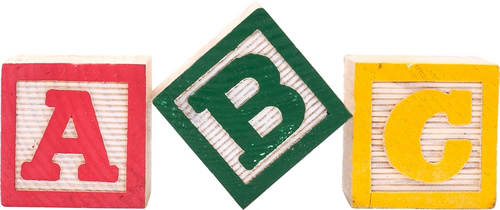 Fundations is the Spelling program that we use. Each unit is from 1-3 weeks long. There will be trick words coming home for your child to learn. They will also be introduced to many different spelling/phonic rules. There will be spelling homework every night ( Mon.-Thurs.) Children will be given a spelling test & dictation every week.
Please add the trick words onto flash cards each week as they are assigned and have your child review them on a regular basis. They are required to be able to read AND spell all of the trick words by the end of first grade. Children are also expected to write them correctly within their writing as well. Please look on the "Trick Word" page to see ALL of the REQUIRED trick words.
September: Unit 1: We are reviewing the letter sounds. Please practice them with your child to be sure that they can quickly recall each of the letters and the sounds they make. We are also practicing how to correctly form the lowercase letters.
Be sure when watching your child write that they are forming the letters correctly and using the correct lines
.
Please refer to the information that was in the folder that you received on Parents as Partners night for the directions and information on correct letter formation
* We are working on building simple CVC words using the magnetic letter tiles in class. Use the paper tiles that came home to practice this skill as well. Have your child build words such as: cat, rat, ran, tan, tip, fox, hop, hit, hop, top, pop, etc. Ask your child to show you how to first tap out the letters and then build/write them. A great resource to have at home is a dry erase board. We use them in class and the children have fun working with them.
When your child is writing be sure to gently correct them when using upper-case letters in the middle of words.
* Very important- we never write letters or numbers starting from the bottom line up-
we always start in a downward stroke.
It is very important to help your child develop these good habits- as they help with neat handwriting.
After the review of letters and sounds in the first unit we will begin to work on a variety of phonics concepts, rules, and patterns that are involved with the english language. At the start of each unit your child will bring home a handout that shows the rule that we will be working on. It will also give some suggestions on how to work with your child on the words.
There will be NO SPELLING LIST coming home each week.
We will be focusing on the rule instead. By doing this, it gives a clearer understanding as to weather the child understands the rule, instead of just memorizing the words for the Friday test.
Children will be given dictation tests where I will assess their knowledge of sounds, phonics patterns, sentence writing, correct use of uppercase letters and punctuation.