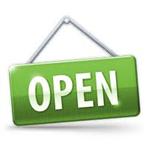 All Schools Are Open
Update your

School Messenger
contact preference profile to receiving either email or text message alerts when there is a closing or delay.

See area delays and cancellations on Cancellations.com
Check the weather with the National Weather Service

2015-16 History:
There have been no cancellations / delays as of yet.

Make Up Days:

Our make up days are listed below (in the order they will be used).
If you see a date that is listed in

bold red
that
means students ARE to attend classes on
the given day.
March 21

March 22

March 23

March 24
If fewer than 5 emergency days are used the following days will count as non-instructional days:
May 27
March 28
March 18